As part of the Unified Community Platform project, this wiki and 38 others will be migrated to the new platform in the next few weeks. Minimal changes are expected as part of this migration. Read more here.
Void Seed
Void Seed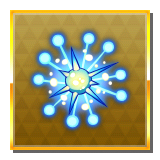 Description
A mysterious substance containing black mana.
Some say it produces black mana, while others
claim it relates to the space between worlds.
Drop Rarity